King George, VA (PRUnderground) November 7th, 2019. A public ribbon-cutting ceremony will be held for Medical Imaging of King George this Wednesday, Nov. 13 at 7:30 a.m. The outpatient imaging center is the newest Medical Imaging of Fredericksburg location and is taking patients for walk-in X-ray, as well as ultrasounds and 3D mammography by appointment.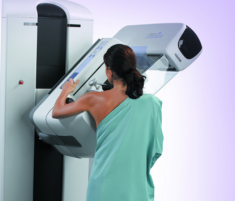 Located at 11131 Journal Pkwy., Suite B, in the same facility as the new Mary Washington Healthcare Urgent Care and Lab, Medical Imaging of King George has made it more convenient than ever for the community to access high-quality imaging at a lower cost.
"Medical Imaging of Fredericksburg has led the region in providing the highest quality services, in the most convenient outpatient settings, for the greatest value," said Chris Snyder, Chief Operating Officer at Radiologic Associates of Fredericksburg. "We look forward to expanding our services to the King George community."
Medical Imaging of Fredericksburg (MIF) is a partnership between Radiologic Associates of Fredericksburg and Mary Washington Healthcare and is ranked among the top 100 radiology groups in the nation by the Radiology Business Journal. Their Board Certified, Fellowship Trained Radiologists serve the community in five counties in Virginia with convenient access to the highest level of care for the greatest value in the region.
As the only medical imaging group in the Commonwealth of Virginia to receive the Diagnostic Imaging Center of Excellence (DICOE) designation, MIF is the largest provider of radiology and vascular surgery services in the area. Outpatient services will be offered at all six locations: Medical Imaging of Fredericksburg on Sam Perry Boulevard, Medical Imaging of North Stafford, the Imaging Center for Women on Hospital Drive, Medical Imaging at Lee's Hill, the Imaging Center for Women North Stafford, and the newest location in King George. For more information on the new King George location go to http://info.mifimaging.com/king-george, or to schedule an appointment contact (540) 741-XRAY (9729).